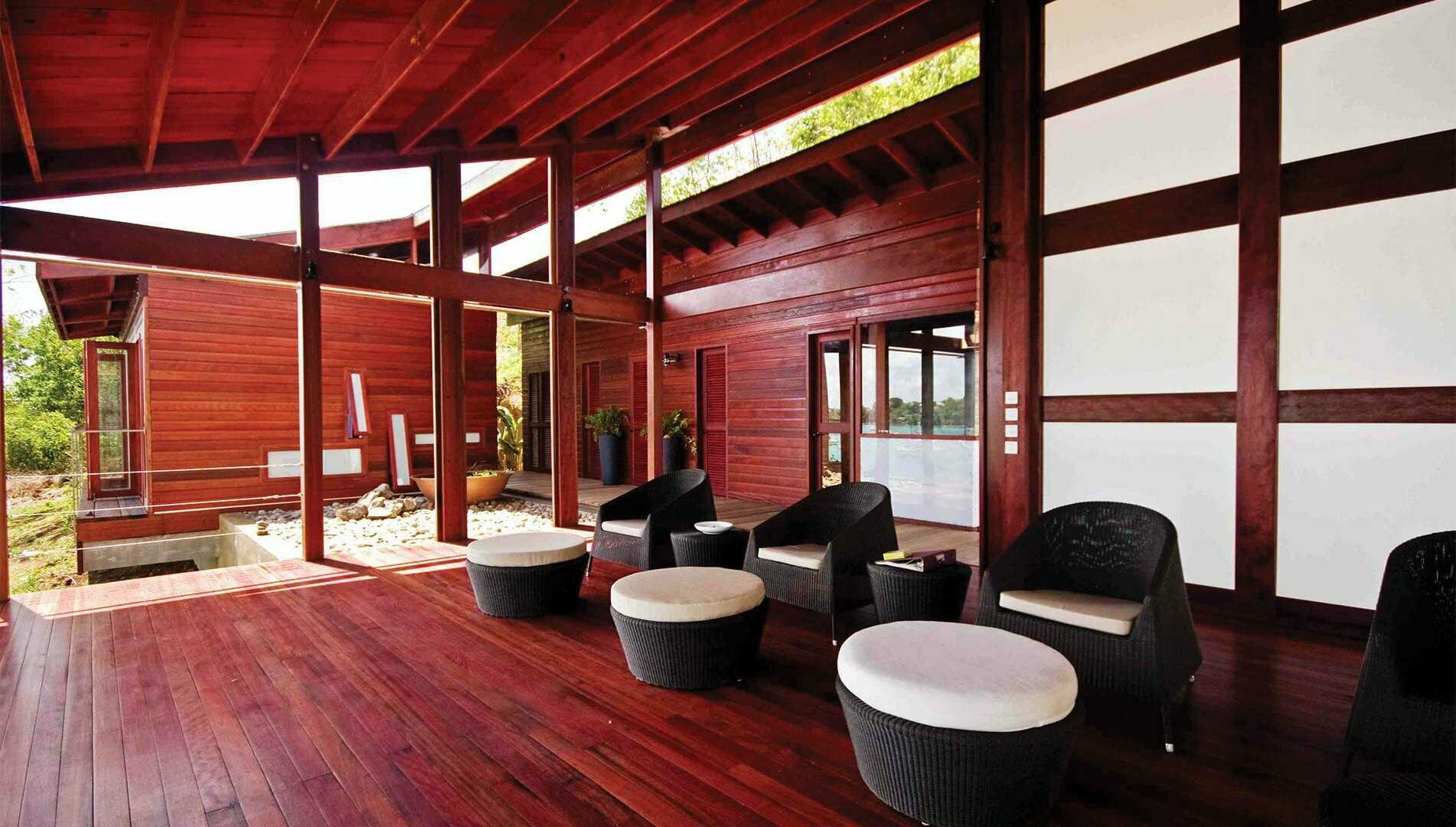 Calabash Heaven & Earth Spa
Strategically bridging the resort at the level of the beach and the private villas on the hillside, the project entailed the expansion of the spa facilities at the Calabash Resort, catering to an up-market clientele.
The design features a covered, open- air space containing three hardwood pavilions with a water feature at the entrance and walls constructed of a polycarbonate material transmitting a soft controlled light. Richly pigmented concrete walls characterize the bath areas, and a metal sculpture in the women's shower mimics the natural foliage of the garden beyond.