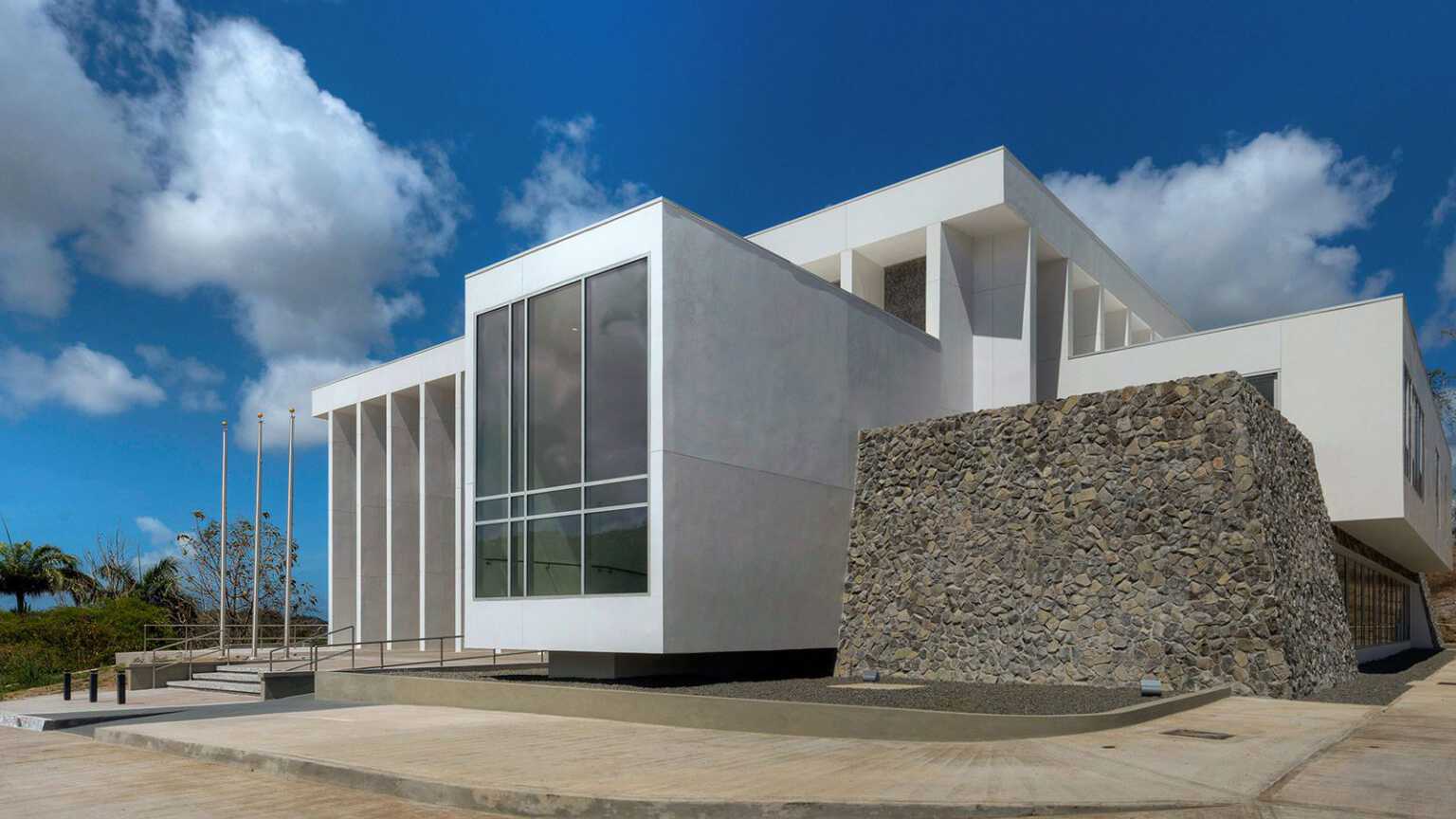 Grenada House of Parliament
Located in a privileged setting at the apex of Mt. Wheldale, overlooking the town of St George's, an emblematic new building houses the seat of governance while welcoming the public as vital actors in this process.
Rooted in its form, iconic imagery and relationship to its people and to the original fort buildings of the town of St. George's, the project can be read as a simulacrum – a reflection of the past transposed through the lens of present context and experience, transformed by technology through the use of new, innovative and advanced materials and building systems.