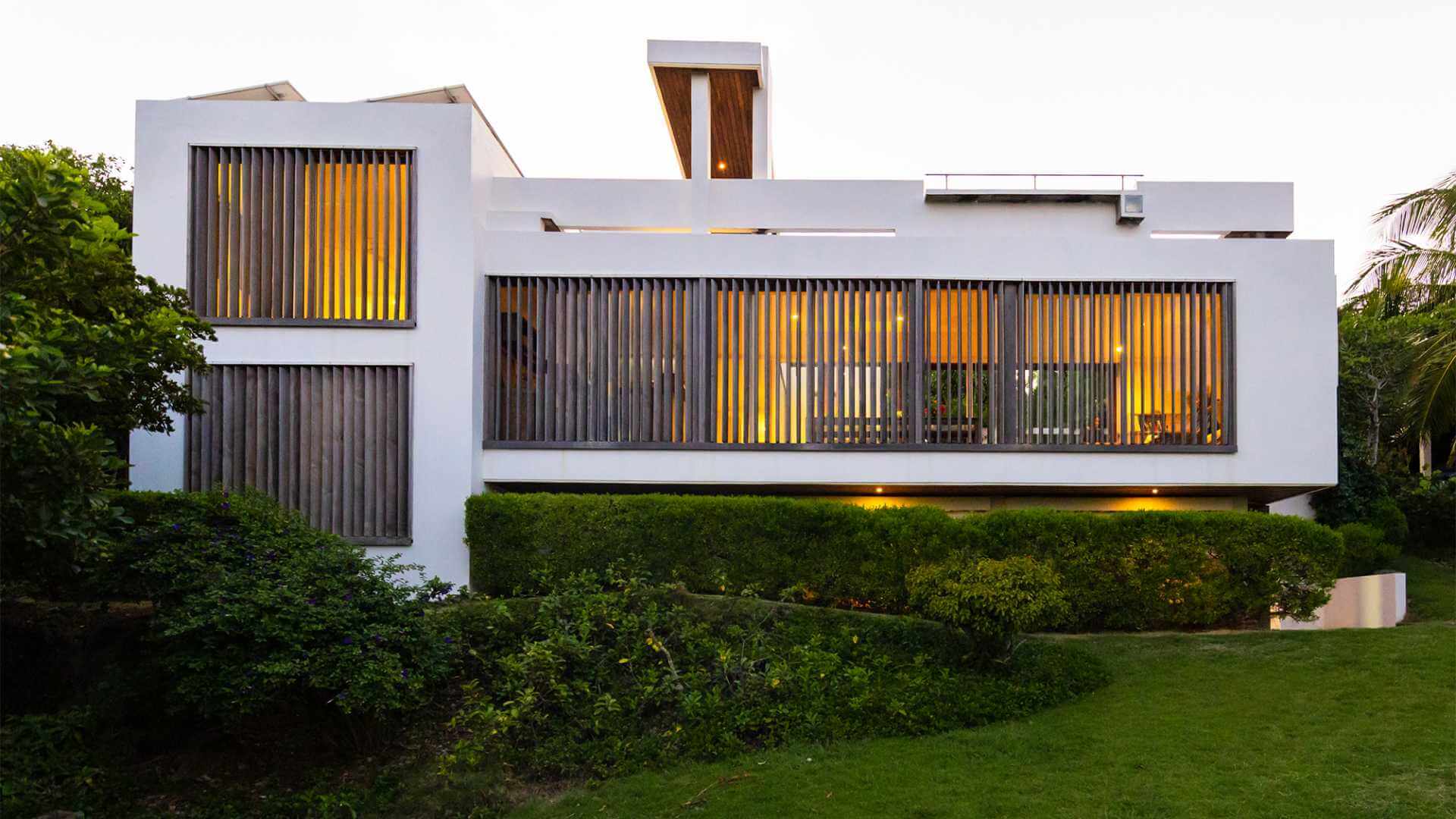 Winner of ABS best Small Building 2012
Careful site analysis dictated tectonic adjustments resulting in a dynamic structure, and a high-quality contemporary home for tropical living.
A double skin consisting of operable vertical timber louvers and large sliding glass doors provided the optimum solution to the site's challenges of wind control and horizontal rain. Seamless transition between the exterior and interior occurs through a courtyard placed in a shielded location. Low sculptural walls maintain visibility to the ocean while providing necessary protection from the wind to a sundeck at the rooftop, enhanced by built-in concrete benches.