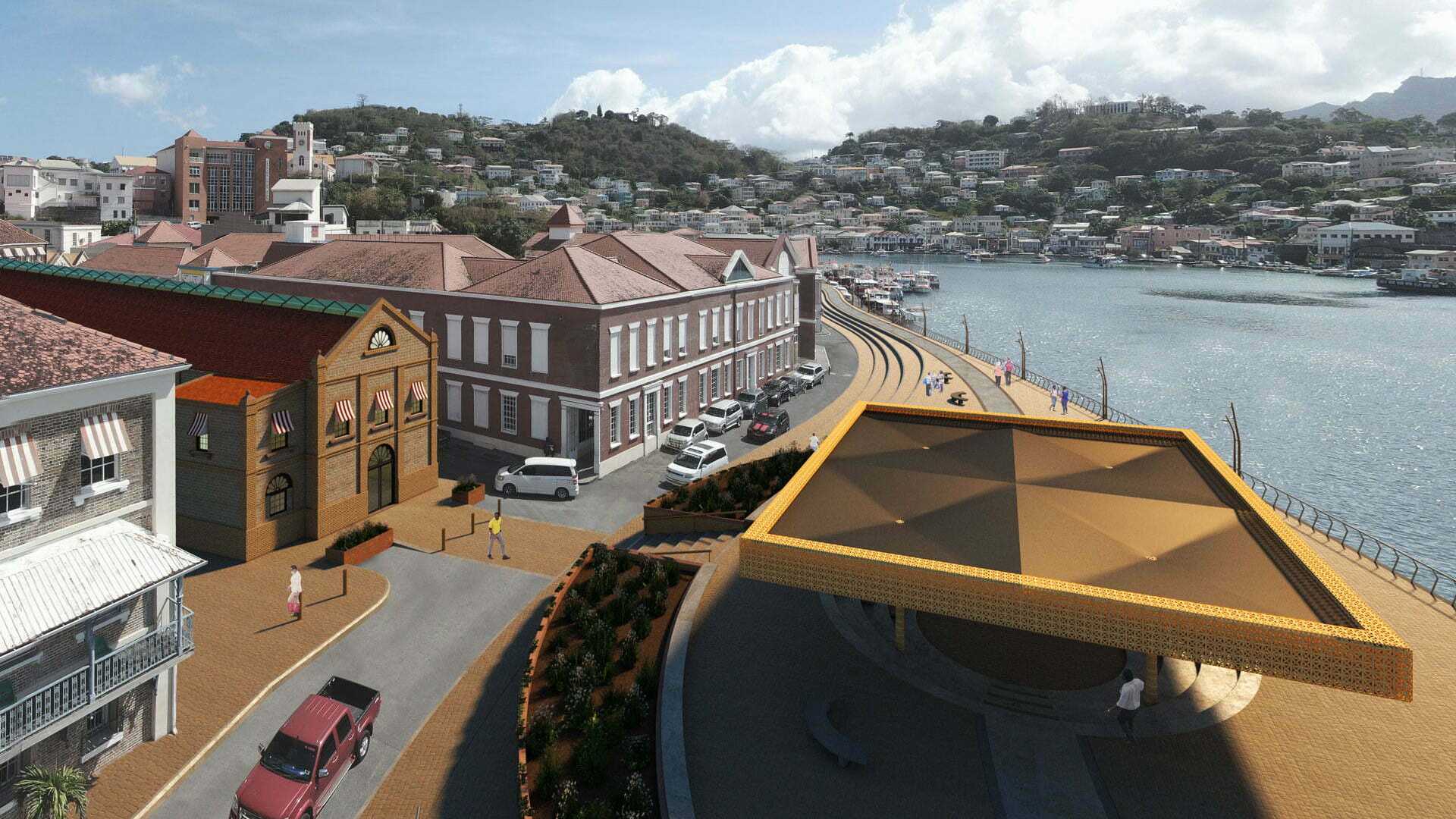 Venice Architectural Bienniale
Grenada's national pavilion at the 17 th International Venice Architectural Biennale, themed as, 'How will we live together', set the precedent the country's participation in the world-renowned exhibition. The Carenage Urban Revitalization Effort (CURE) was presented as a re-think of the urban model of Grenada's capital town of St. George. Strategies were unearthed for reversing the disintegration of its fabric, by rejuvenating its connective tissue and public spaces.
The vision to re-inject public life into the urban space of the town's harbor, along with the realization of Grenada's House of Parliament were two projects examined in relation to sustainability, commercial viability, resilience to natural disasters and changes in the global ecology.